Quality Policy:
To To provide customers with quality, safe and reliable products and excellent service.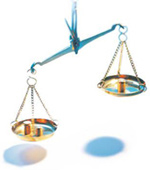 Quality objectives:
The finished first inspection pass rate of more than 95% of factory pass rate of 100%.
Quality activities around quality policy, to ensure product quality fully realized.
Follow the law of value, the market economy, the survival of the fittest, is a competitive economy, the innovation economy, the innovative key elements of the technology. A technological innovation capability of enterprises is an important indicator to measure the core competitiveness of enterprises. The Yangkang electrons through unremitting efforts to strengthen technological innovation, and innovation in the field of micro-motor, opens a new era in the industry, strict management, professional talents, high tech and advanced production equipment, protection of technology research and development always meet the facing escalating competition in the market demand. Is the cornerstone of our strategy to ensure excellent quality. Yangkang Electronics advanced technology, strict testing, to provide customers with a reliable guarantee.
Quality Culture:
Enterprise development process, we have taken the road from the quality and efficiency - the quality scale, full sense of quality extends from product to work, efficiency, style, service and gradually fostered "quality manufactured quality is a conscious act, provides services to the user, so that the quality of to write the Yangkang human dignity "quality culture. 。
The quality is not the best, only better, user satisfaction is only the starting point, not the end. We will always take customer satisfaction as the center, to continue to strengthen the quality of management efforts to catch up with the advanced level of the same industry at home and abroad, and striving for the Chinese people's own international brands.